Planning a party or special occasion is an exciting time and with Hog Roast Coventry it can be even better. Getting the food right is such a key component of any successful event and if you want the assurance that you will receive the best possible standard of catering and service for your event in Coventry, look no further than the Hog Roast Coventry team. Hog Roast Coventry take the quality of our meat very seriously and we only ever source our pork from the most ethical and experienced free-range producers in the UK. We then give our pork the time and patience it deserves using our slow roasting method, so its natural quality and flavour can really shine.
Hiring us will take the stress and complication out of all aspects of the catering for your event. We have many years' experience of catering for a wide array of events in Coventry and we will ensure every detail is perfect for your event. We will assist you in choosing which of our delicious menus will work best for your event, and you can leave everything else in our capable hands.
Catering and Hog Roasts for Every Occasion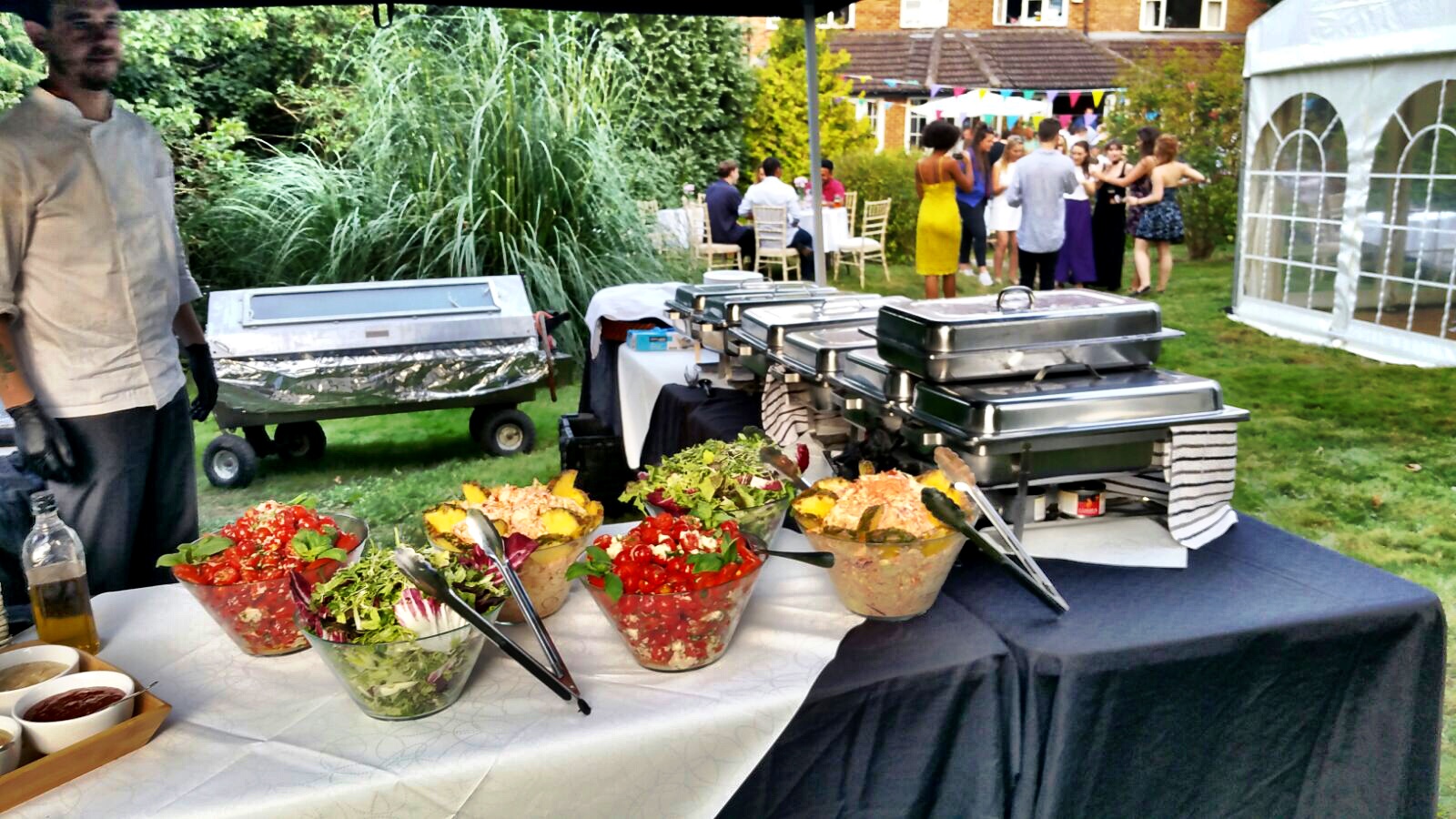 Our set menus will give you a great starting point for choosing the food for your event whilst also giving you the flexibility to ask us to add or change dishes to ensure the varied tastes of your guests are catered for. From planning your menu to cleaning up after your event, we will handle everything from start to finish. We will arrive on-site several hours before your event so that we can freshly prepare all of our food using the best locally sourced produce, set up your dining area and have the food immaculately presented and ready to be served right on cue.
Most of our clients can't wait to try our signature hog roast  but if you require something a bit different or more choice, we have plenty of other options. We offer lots of alternative meats that can either be slow cooked like our pork or prepared in more of a barbecue style. We also have a wide variety of side dishes and salads to go with your choice of meat, as well as vegetarian options, and diverse starters, desserts and canapes for more formal meals, all freshly made on-site.
Why Choose Hog Roast Coventry?
Coventry, you really do hold a special place in our hearts at Hog Roast Coventry. It has got to be one of my favourite cities in central England. It is located in the West Midlands and was historically known for it's wool and textile industries, Coventry was transformed into a popular metropolitan of urban development in the 50s and since then popularity had only further continued to surge.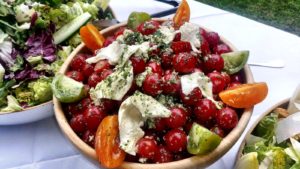 Coventry has a plentiful supply of great venues to choose from when to comes to picking a location for your event. But as anyone who has ever planned a party knows, finding the right venue is only half the battle. Making sure the food is a big hit with your guests is in many ways, even more important and this is where the Hog Roast Coventry team come in. Whether you are planning your wedding reception, a party for a special occasion or a corporate event, we will provide you with a fantastic menu and contribute towards creating a great ambiance for your event.
Here at Hog Roast Coventry we really pride ourselves on being able to create some delicious, expertly sourced, highly professional food at events of all shapes, sizes and occasions. We offer a range of menus and serving options to ensure that you as the host can design our service as much as possible to suit your needs. Get in touch with our excellent team at Hog Roast Coventry to discuss your next event in this incredible city!
A Private Hog Roast Machine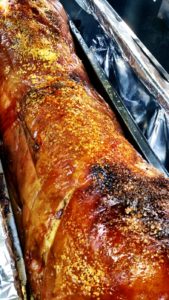 If you want a showstopping DIY catering option for your event, doing your own hog roast is definitely the way to go. We have a range of machines available to hire and we will match you with the perfect one for your event and your catering experience. We will take care of everything else for you including dropping off the machine at your venue and picking it up again afterwards, as well as cleaning it for you too. We can even supply you with some fantastic free-range pork if required.
The best thing about our service is that it is affordable. Our regular menu is very affordable, but we can also cater for tighter budgets. Give us a call, today, to get a free, no obligation quote.