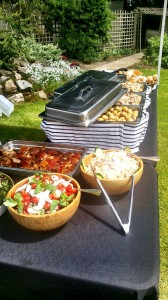 If you're yet to have the pleasure of Hog Roast Coventry catering for you and your guests, you're in for a treat. We've spent many years ensuring our customers and their guests are well-fed with tasty food made from fresh, quality ingredients and we're passionate about bringing excellent service to the table too. Whatever kind of event that you're organising, be it a corporate function, wedding meal, birthday party, christening or anything else that you can think of, Hog Roast Coventry is committed to our customers and proud to offer so much variety so that everyone can eat our food. If you prefer an alternative dish to be served or additional options, take a look at our menus or you can even devise your own if you prefer.
YOUR PARTY, YOUR FOOD, YOUR CHOICE
Whether you choose to have us roast you a gorgeous, free-range, locally sourced pig, with meat that just melts in your mouth as you crunch away the salty crackling, or a fabulous spit-roasted bird or animal of your choice instead, Hog Roast Coventry has spent many years perfecting this style of cooking so you can be assured of scrumptious meat that's been cooked perfectly. If you prefer a barbecue, with our own sausages and burgers, a different kind of menu like our Southern Slow Roast which features several meats and sides, or if you'd like additional options like vegetables, potatoes and salad dishes, we can easily accommodate you. It's your event that you're planning so it should be your choice of food, not ours, and when it comes to catering special diets, we have plenty of options on offer, which means all of your guests will be able to enjoy our food, and not just the majority.
THE BEST HOG ROASTS IN COVENTRY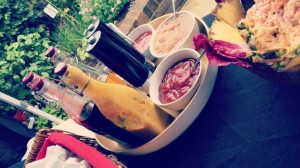 A Hog Roast Coventry hog roast centrepiece prepared from scratch in front of you, slowly roasted for hours and then served to you and your guests is a feast for your eyes. However, it's also a feast for your nose, with the wonderful aromas filling the air around you, and then, of course, a real feast for your mouth, as you take bite after bite and then return to us for seconds or more. We really do make the best hog roasts in town, so treat yourself and impress your guests – you simply won't regret it.